BRAND NEW JUST IN TIME FOR CHRISTMAS
100 % STREET LEGAL
100% ELECTRIC SCOOTER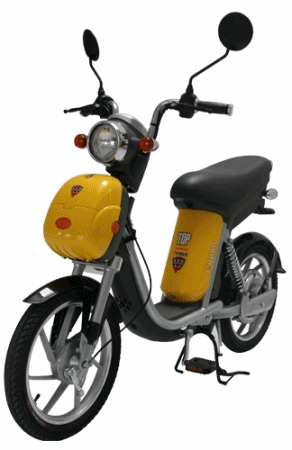 Go Green with the absolutely newest Electric Street Legal Scooter
100 % Street Legal,
Affordable Transportation
Eco-Friendly
NO Gas Ever
NO Drivers License Required,
NO Insurance Necessary
This is a stylish bike that is 100% electric but also has pedals to use for traditional biking. Sleek design with storage and a assortment of colors to choose from, affordable pricing just in time for Christmas. The perfect gift. The "jelly bean" is a great alternative to driving, paying insurance & having to pay extra car expenses. Beat the traffic especially when most people travel short distances in bumper to bumper traffic contributing to air pollution as they go.
This is kept under the federal limit for speed and power so it requires no license, registration or insurance to drive. This makes it perfect for anyone who wants to save up and stop driving or cannot drive a motor vehicle especially for those with DUI's. It's also great for professionals, students and recreational bikers. This is brand new is Ideal For Most People on the Go!
Specs:
Speed

20 mph

Distance

30 – 35 miles per charge – can still pedal if charge is lost

Throttle

Variable speed control – Right grip twist throttle

Key Start

Yes

Seat Kit Included

Yes

Head Light

Yes

Tail Light

Yes

Brake Light

Yes

Turn Signals

Yes

Electric Horn

Yes

Spring Loaded Seat

Yes

Speedometer

Yes

Battery Indicator

Yes

Cargo Rack with Rear Case and Front Basket

Optional

Suggested Maximum Weight

250 lbs

Measurements

45" L x 25" W x 31" H

Shipping Box Size

57" L x 13" W x 34" H

Bike Weight

132 lbs

Bike Warranty

90 Days

Battery Warranty

12 Months