BRAND NEW ELECTRIC LIGHTNING
NOW IN STOCK NO WAITING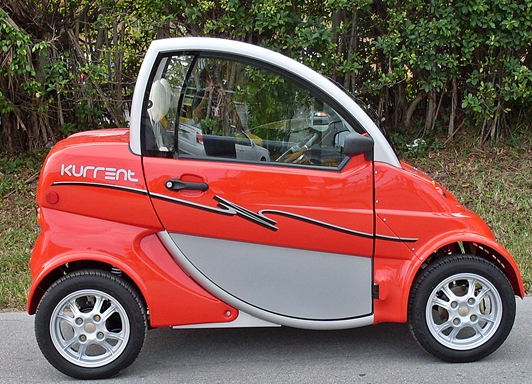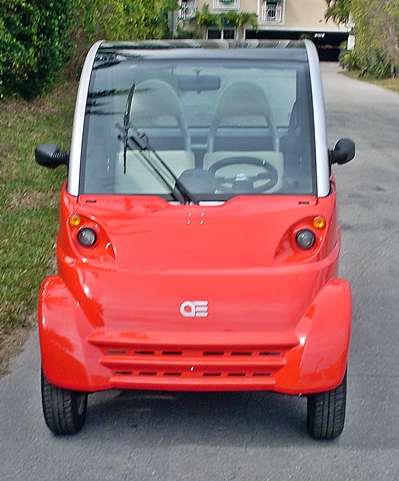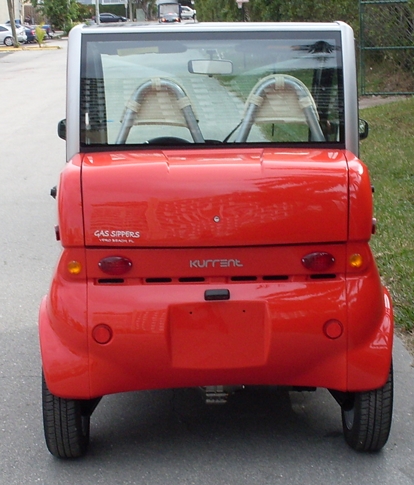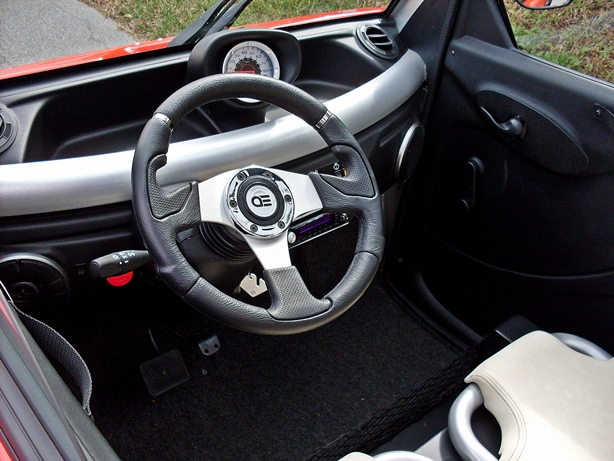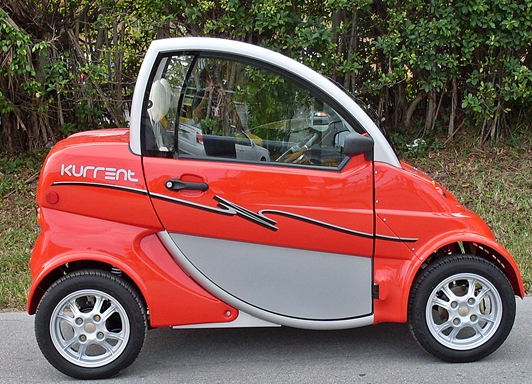 Cruising at 70 mph, the wind in your hair? Thatís so Old School.
Get The Electric Lighting. Slow down, simplify. And, yeah, Still have the power to turn heads wherever you go.


The Electric Lightning the NV (Neighborhood Vehicle) thatís determined to define the category.
Designed in Italy and built in the US, Itís Spunky, Chic and Just plain smart.
The American Interpretation of the European Micro Car.


Electric Lighting costs less than 2Ę per mile to operate.
To charge it up, Simply Unplug Your Toaster and Plug in the Electric Lighting.
Before You Know It, Youíre Good To Go
SPECS:
Trunk space:

7.5 cubic feet

Length:

92 inches

Width:

50 inches

Weight:

1080 lbs with batteries

G.V.W.:

1750 lbs

Motor:

4.1 KW electric motor plus 4 lead Deepcycle batteries

Electric system:

48 volt

Front Brakes:

210 mm disc brakes

Rear Brakes:

10 mm drum brakes

Front Suspension:

McPherson Strut design with coil over shocks

Rear Suspension:

Independent swing arm design with coil over shocks

Body:

Through-Color recyclable ABS

Re-Charge:

Plug into standard household 110-volt outlet

Standard Equipment:

Windshield and roof for fully-enclosed vehicle, windshield wipers, headlights, brake lights, turn signals, reflex reflectors, parking brakes, rear view mirrors, seat belts

F.M.V.S.S. Requirements:

Meets all F.M.V.S.S. 500 federal standards

Federal Tax credit:

Qualifies for substantial alternate fuel/electric vehicle federal tax credit Ė see your tax advisor for details
Recharge: To recharge the battery, simply plug the ELECTRIC LIGHTNING into any standard 110-volt household outlet.
Maintenance: ELECTRIC LIGHTNING never needs an oil change. ELECTRIC LIGHTNING brakes require almost no maintenance since the electric motor provides 90% of the braking force.